Jobs
For over 11 years, Cook Security Group ("CSG") employees have workedcollaboratively to provide the fastest response time in the industry for our customers. At Cook we have one motto, "We Make it Happen!" It's about the customer and our core values are based on saving our customers money and making their lives easier! Our mission is to consistently exceed the expectations of our valued customers by providing responsive, knowledgeable & cost effective solutions for products and services. Our group consists of 161 employees servicing six total states in the northwest.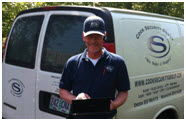 CSG is a private company founded in 2002 with its home office in Portland, OR. Our other office locations include Seattle, Spokane, Sacramento, Reno, Medford, and Boise to bring our current total to seven. We service and provide alarm monitoring, ATM, electronic security, lock work, physical security, RemoteView managed services, teller cash dispenser/recycler service, interactive Teller ATMs, and consulting services. Our employees are our greatest strength and the prime driver behind our success. We have an empowering culture that encourages personal growth, prioritizes employee satisfaction, and expects the highest levels of excellence from each person.
In fact, CSG has received our 7th "Top 100 Companies" award (#14) by Oregon Business Journal and our 2nd "Top 100 Companies" award (#11) by Seattle Business Magazine! We have also been awarded a "Fastest Growing Company" Award by the Portland Business Journal each of the last seven consecutive years and voted Top Workplaces in the last two years.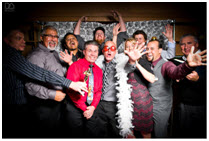 Our employees volunteer over 400 hours per year, cultivating the lives of those in our local communities. Drive, dedication, Customer service, safety awareness, and volunteerism with an appreciation for fun are the qualities that make CSG such a unique and exciting place to work.


Behind the Slogan: "We Make it Happen"
Our slogan was actually given to us by our customers. It's no secret that we have built our structure with one goal in mind… Service our customers and make their lives easier. That's why when we get a call at 4:58pm on a Friday due to an alarm failure; we will still come to the rescue! Our customers were repeatedly saying "You guys make it happen!" We heard it so much we took it to heart, hence the "We Make it Happen!"